"Are You Searching For An Arthur Avenue Restaurant?"
Read this entire page before making your reservation...
"How Would You Like To Discover A Traditional Arthur Avenue Experience Thousands Of People Like You Have Been Getting From This Family Owned Arthur Avenue Restaurant Since 1927?
$10 Gift Certificate For You!

"Just put your nameand primary email
address in the spaces below and we'll
send you a $10 Gift Certificate instantly."
We hate spam as much as you do.
Your email addresswill
NEVER
be
sold or shared with anyone. Period!
From: Chef Anthony Napolitano & Ralph Napolitano
Ann & Tony's Restaurant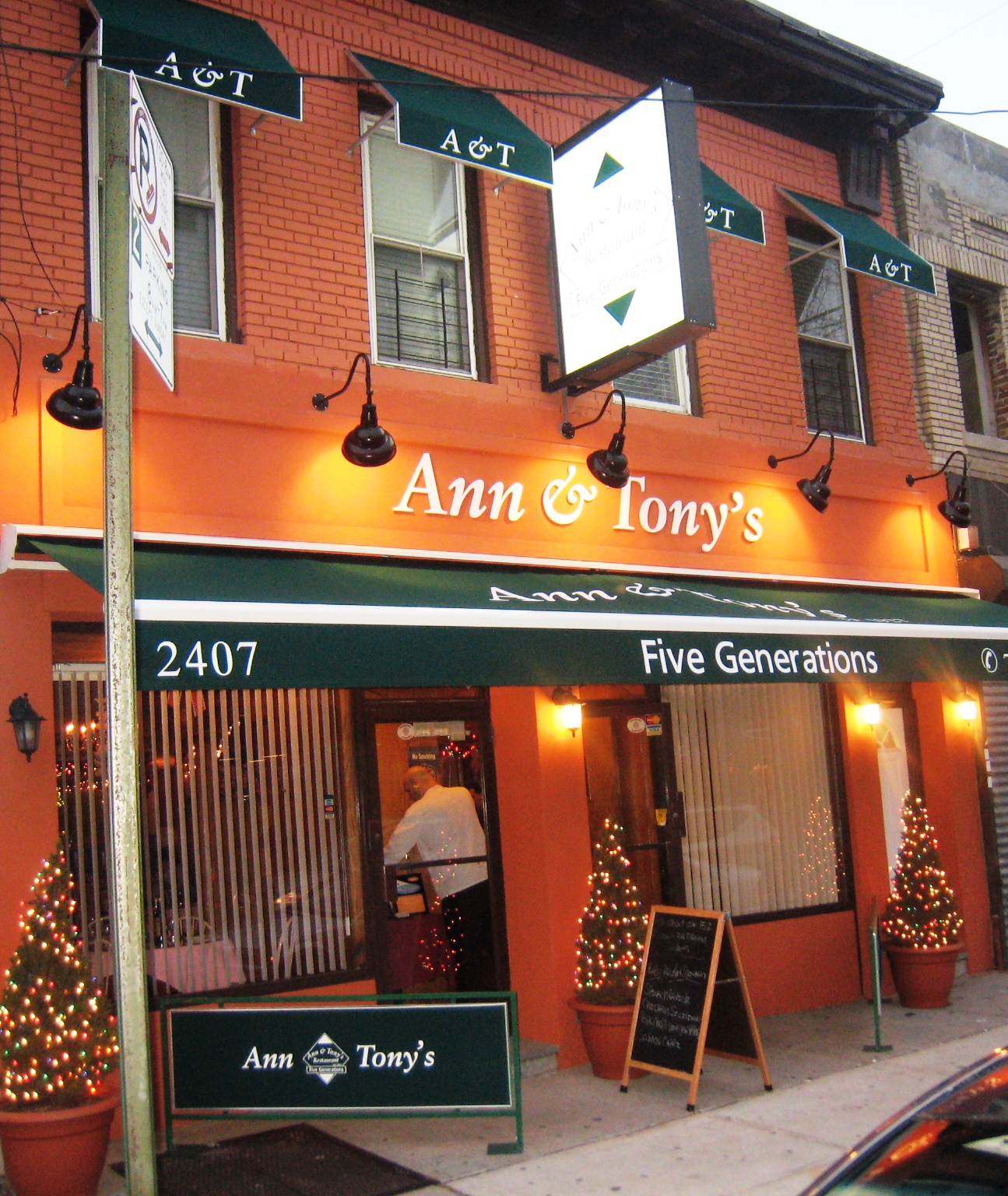 2407 Arthur Avenue
Bronx, NY 10458
718-933-1469

Dear Friend,
Let's face it.

There are lots of arthur avenue restaurants out there you could spend your hard earned money at. You pass by them everyday, you see commercials for them, and your friends even tell you about "the new hot spot" they found on arthur avenue that everyone's talking about.
For me, when I go to a restaurant, I want to know that restaurant has been around for a while, has a great track record, and has the staying power that passes the test of time and is not just some new fad or trendy place that will be gone next year.

You deserve better.

And that's why we're going to show you handful of the people that have been coming to our arthur avenue restaurant for many years and loving the dining experience they get every time they visit.
So, read the rest of the web site and decide if you want to get a traditional arthur avenue experience for you , your family, and your friends.
See you soon,
Chef Anthony & Ralph

P.S. Don't forget to put your name and email address in the box and get your $10 Gift Certificate!


Check Out This Short 2 Minute Video To See What
You Can Expect When You Visit Ann & Tony's



Did You See The Movie "A Bronx Tale"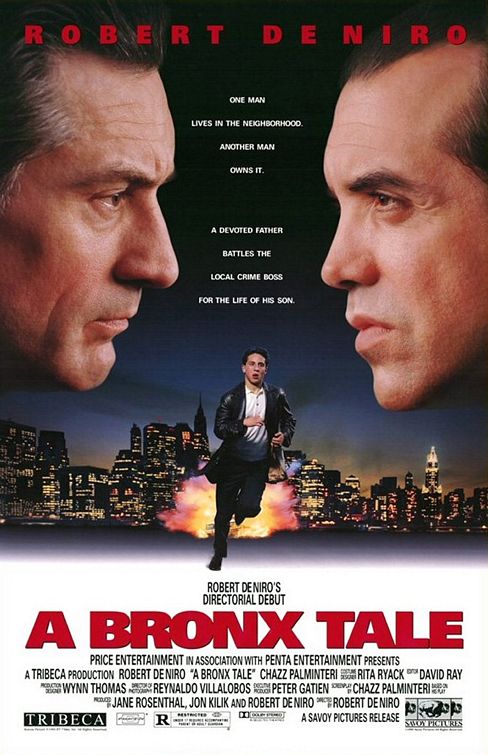 Our Father Ralph Had A Part In The Movie

Come See More Photos And Memoribelia From
The Movie "A Bronx Tale" When You Visit
Get Your $10 Gift Certificate Now!
"Just put your name and emailand primary email
address in the spaces below and we'll send
you a $10 Gift Certificate instantly."

Are You On FaceBook?
Check Out Our FanPage:

;
Check Out What People Are Saying About Arthur Avenue's
Ann & Tony's Restaurant On The Internet
(These are unedited and unsolicited reviews)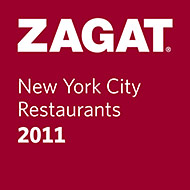 Read More Reviews Here:
Ann & Tony's Zagat Page
Reviewed by Water69 on 12/08/2008.
Member since December 2006, Total Reviews: 273 (30s, New York, NY)
For the best sauces on Arthur Ave this is the place to go. The vodka, scarpello, marinara & marsala sauces were sublime. The carbonara stars; rich & studded with lots of prosciutto.
Reviewed by BrianH898669 on 12/20/2008.
Member since January 2000, Total Reviews: 24 (Male, 50s, Staten Island, NY)

Better Italian food than you'll find in Italy. Simple yet wonderful Italian dishes prepared with care and loaded with flavor. You will LOVE the food. Owned by the same family since opening in 1927, and judging by the food, they will be around for many decades to come.
Reviewed by Dr.MichaelS1183 on 06/11/2008.




Member since June 2008, Total Reviews: 1 (Male, 50s, Bronx, NY)
Reviewed by RaymondL260660 on 12/05/2007.
Member since January 2004, Total Reviews: 28 (Morristown, NJ)
One of the least touted places on Arthur Ave but with better food than most.

Family atmosphere, attentive service and a varied menu. Specials are imaginative without being bizarre. Parking is no piece of cake but better there than around other spots in the neighborhood. I try the other "Names" on Arthur Ave. but return here often.
Reviewed by Jsanta2 on 11/08/2007.
Member since May 1999, Total Reviews: 3 (Fountain Hill, PA)
Ann and Tony's is a fabulous restaurant that brings out the best of Belmont. The neighborhood is safe despite it being in the Bronx. The Lasagna was delicious, the Eggplant was phenomenal, and the meat sauce was the best I've ever had (don't tell Mom!)
Want To Book Your Next Party?
Need Catering For Your Event?
Have A Question For Us?

Call Us Or Email Us Now!
718-933-1469
Info@AnnAndTonysOnline.com
City Guide


"Best Bronx Restaurant"

"Best Arthur Avenue Restaurant"
The way it was.
By Mvlabanca on 06/21/2008
I have eaten in this restaurant since 1959. My parents since the 1930. My uncles since they opened. Now I live In Florida but when I go up north ever year I go to eat here.
Review Rating: 5 out of 5 Stars
great food and service
By margfla on 02/23/2006
the food is so good and the portions so big I took it home and have another meal the next day. It even tasted better the next day. The taste of the food is just so- so -so -so - delicious.
Review Rating: 5 out of 5 Stars


This Bad Review Was Posted About Us And With
In A Few Weeks Our Loyal Guests Responded
March 26th, 2008
11:20 pm

Ate there Easter Sunday '08 and it was awful. Rarely is an experience so poor in all aspects. The service was terrible: slow and sporadic. I didn't think it was possible to screw up angel hair pasta with pesto sauce but they did! The pasta was so overcooked it was like a paste and the pesto had no texture. Overly processed and no real flavor to speak of. The pasta with red clam sauce could have been salvaged by actually adding clams to it. Forget about the chicken. My husband and the kids liked the bread. Save your money.

-belslavin3

June 3rd, 2008
3:54 pm
I eat at Ann and Tony's fairly often and I love it. I think the reviewer of Easter 08 must have had a very strange experience. Not only is everyone welcoming and charming but the food is comforting, rich and tastes homemade.
-An Italian Food Lover
June 3rd, 2008
9:56 pm
I have eaten at Ann & Tony's twice, and both times the service and food were EXCELLENT. With the amount of food they serve you, it is a great value.

In my opinion, one of the best on Arthur Avenue!
- luska
June 3rd, 2008
10:48 pm
Ann & Tony's is our favorite NYC Italian restaurant. Having discovered it while our daughter was attending Fordham, we haven't ever been able to say goodbye to the place even though she graduated 5 years ago.

Since the days when Ralph, Sr. ran his family establishment to today while in the good hands of his wife and sons, the restaurant maintains everything the family has worked hard to establish!

The food is awe inspiring and absolutely freshly prepared. If you want something special, Chef Anthony will make every effort to please the guest.

The bread and salads served before the main courses are a delicious way to get the taste buds ready for what's to come. We have taken several larger groups here to share our enthusiasm for the food and the quality and service have been flawless...from gnocchi with pesto and baked ziti, to osso bucco and chicken marsala, everything is fantastic!!

What reviewer #1 has written is unbelievably hard for me to fathom. Maybe a family member owns another restaurant on the Avenue and needs to cut into Ann & Tony's reputation to better their own.

There is only one place to eat on Arthur Avenue and that's Ann & Tony's!!
- jmarino16
June 6th, 2008
12:59 pm
i could not disagree more with the previous review.

as a fordham student of several years, my family and i have eaten at every restaurant on arthur ave and believe that ann and tonys is hands down the best.

the chicken francais is so delicious my mother brings it up in every food conversation we have and ive ordered several entrees and have never been disappointed.

the staff is friendly and chef anthony personally ensures that every dish is perfection! i highly suggest that anyone in the area check it out and i cant wait to go back soon!
- sararose37
What Are You Waiting For?

Get Your $10 Gift Certificate Now!
"Just put your name and emailand primary email
address in the spaces below and we'll send
you a $10 Gift Certificate instantly."